Finding affordable makeup and skincare products doesn't mean compromising quality. There are plenty of budget-friendly options available that can deliver great results. Here are some affordable makeup and skincare find to consider:
Affordable Makeup:
Maybelline Fit Me! Matte + Poreless Foundation
This foundation offers a matte finish and helps minimize the appearance of pores. It provides medium coverage and comes in a wide range of shades.
NYX Professional Makeup Soft Matte Lip Cream
These lip creams offer a velvety, long-lasting matte finish. They come in various shades, from nude to bold colors, and have a lightweight formula.
e.l.f. Cosmetics Baked Highlighter
This affordable highlighter gives a beautiful glow to the skin. It has a buildable formula that can be used to create a subtle or intense highlight.
Wet n Wild Color Icon Eyeshadow Palette
Wet n Wild offers a range of affordable eyeshadow palettes with various color options. The pigmentation and blend-ability of these palettes are impressive for the price.
Essence Lash Princess False Lash Effect Mascara
This mascara provides length and volume to the lashes, giving the effect of false lashes. It has a unique wand that helps separate and define the lashes.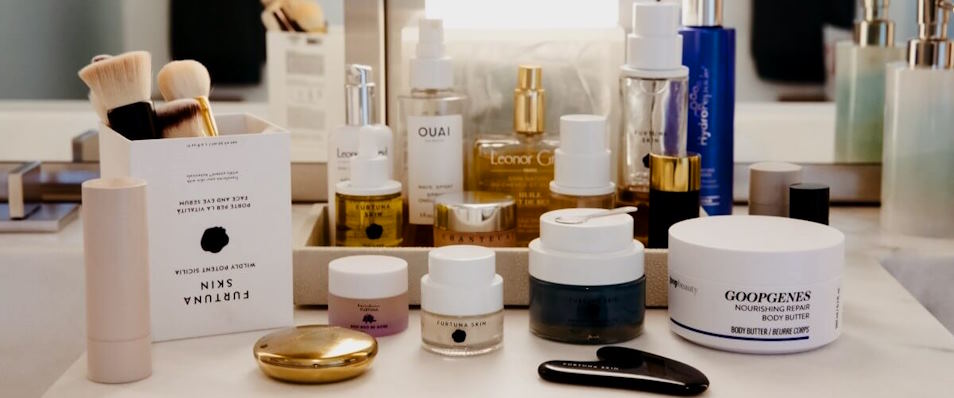 Affordable Skincare:
CeraVe Hydrating Facial Cleanser
CeraVe is known for its affordable and effective skincare products. This cleanser is gentle, hydrating, and suitable for all skin types. It helps to cleanse and moisturize the skin without stripping it of its natural oils.
The Ordinary Niacinamide 10% + Zinc 1%
This serum is formulated with niacinamide and zinc, which can help regulate sebum production, minimize the appearance of pores, and improve overall skin texture. It's a great option for oily or acne-prone skin.
Neutrogena Hydro Boost Gel-Cream
This moisturizer provides lightweight hydration and is suitable for all skin types. It contains hyaluronic acid, which helps to lock in moisture and keep the skin plump and hydrated.
Pixi Glow Tonic
This exfoliating toner contains glycolic acid to remove dead skin cells and reveal a brighter complexion gently. It also helps to refine the skin's texture and promote a more even skin tone.
The Inkey List Retinol Serum
Retinol is a powerful ingredient for addressing signs of aging. This affordable serum by The Inkey List contains retinol to help reduce the appearance of fine lines and wrinkles and improve overall skin texture.
Remember, affordability doesn't always mean compromising on quality. These are just a few examples of affordable makeup, and skincare finds, but many more options are available in the market. Don't hesitate to explore different brands and products to find what works best for your skin and budget.